What is the A-List?
What is the A-List?
The A-LIST OS App has been deprecated and is no longer available. This page is no longer current, and it should be considered only for historical purposes. .
How do I use the A-List?
First Step: Getting the App
Using your iPhone or iPad, download the App from the App Store.
Second Step: Request an account on this site.


Once you have the app, follow the directions below:
Connect
Sign in.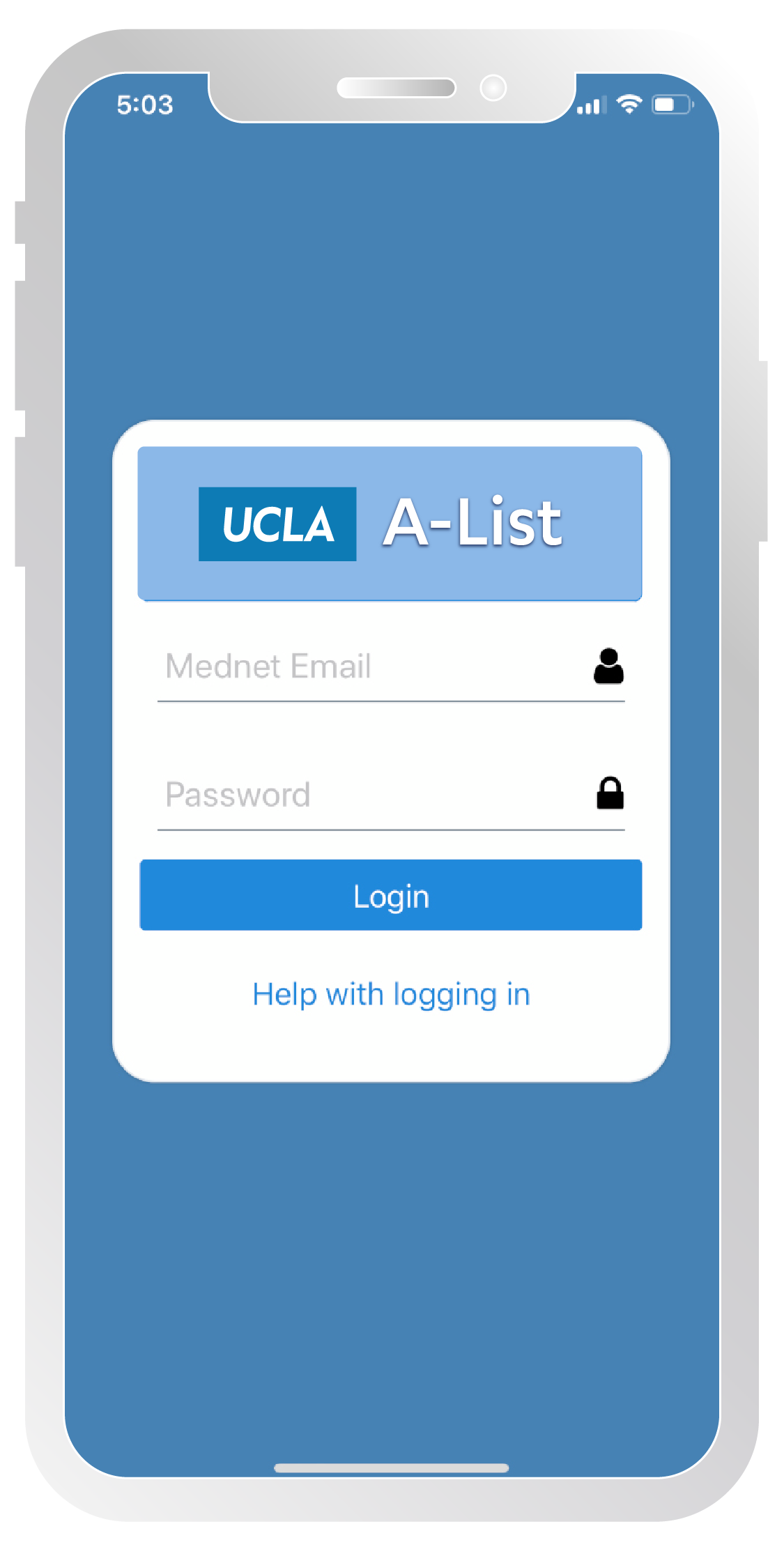 Select
Choose your conference.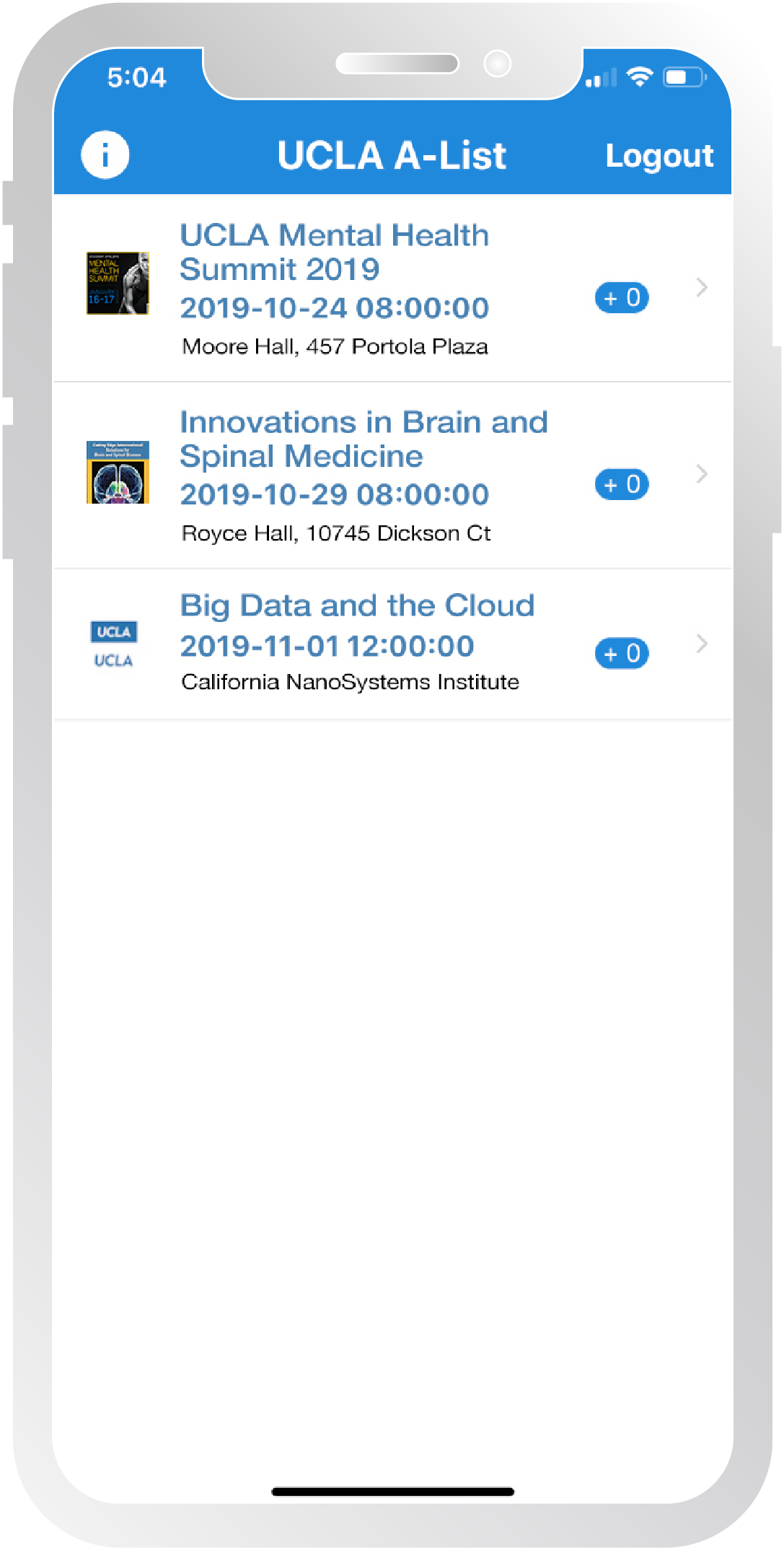 Collect
Scan cards using your camera.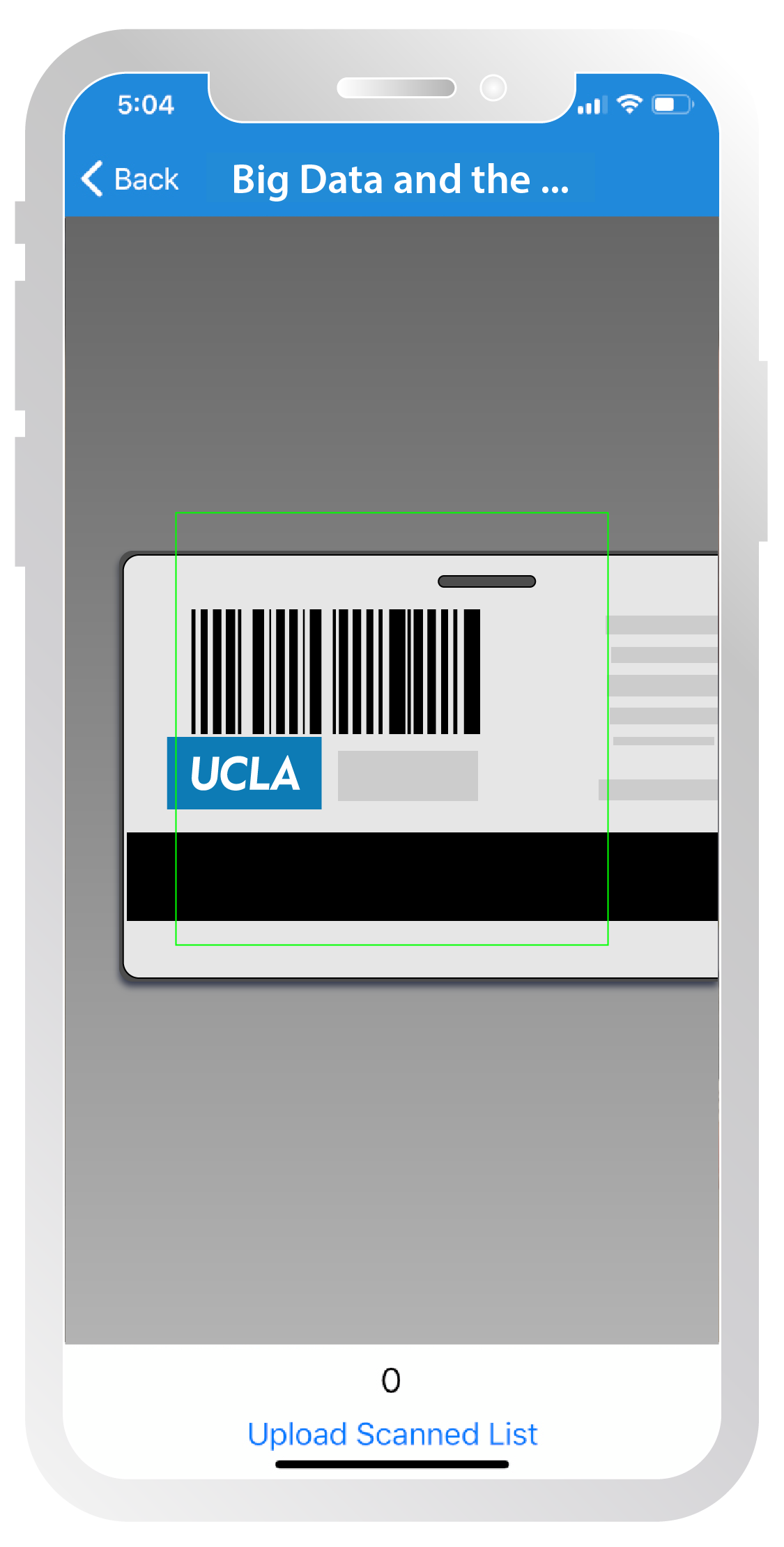 Upload
Upload your roster to the website.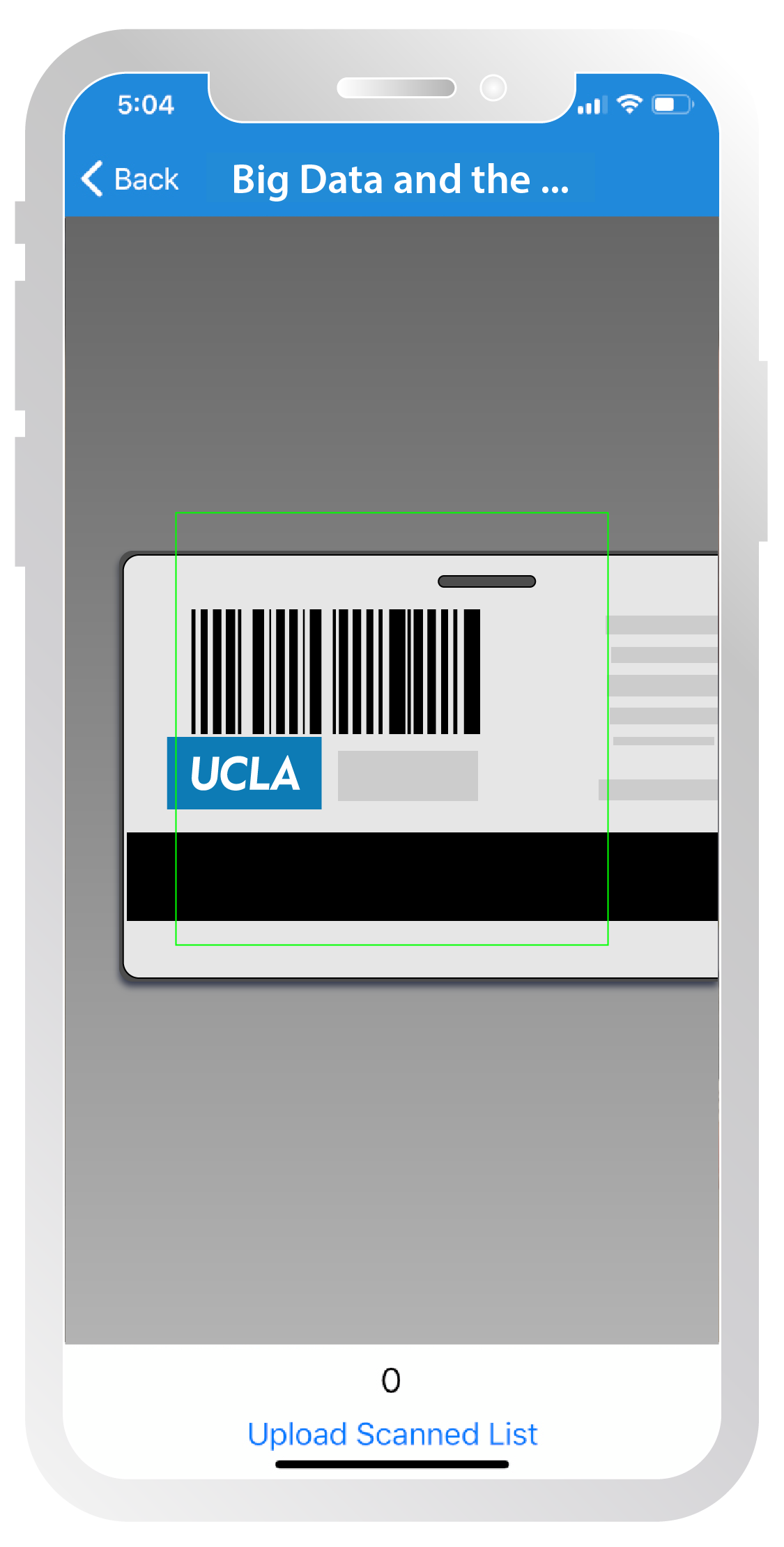 Upload by pressing Upload Scanned List under the camera window.
You will need an account on the UCLA A-List website.
You can have multiple devices collecting and uploading attendance- there won't be any duplicates should attendees scan their card more than once.